Eco-conscious luxury home & body.
700+ Customers | 5 star reviews
★★★★★

The massage candles are amazing.! I have purchased two so far and there not too oiley and make Ur skin so soft and smell really nice.

Bridie
★★★★★

Lovely & Strong Scented Soy Candles :)

I really enjoyed the aromas of the candle scents I chose, and the strength of the aroma filled my entire room, which was just what I wanted.
Thank you for the lovely service and quality candles :)

Elaine
★★★★★

Love the refills!

The refills are always my go to when the candle is finished! My favourite scent is Japanese Honeysuckle! The process is so easy and Shakira's service is amazing.

Cherie
★★★★★

Gorgeous candle, no guilt for any waste.

I am extremely happy to finally find a small local candle company with a focus of sustainability. Sure there are other companies that offer sustainability but this genuinely is the lowest waste option possible.

Even more so, so happy the product is beautiful with quality ingredients. Love it, my new favourite candle company.

Cas
★★★★★

Sensational set of deliciousness

This set really hits the mark … fabulously presented and each item is beautiful on its own. The candle scissors allow you to snip the wick and your candles burn cleanly and for longer ..
Love that once your candles are finished you can order refills.
I can't speak highly enough of these products and the long lasting scent that calm your senses !

Nerilie
★★★★★

A great interior decor addition!

I can't compliment this jar enough! I purchased this jar with an additional candle refill and I just want to say that the entire experience from delivery time to the scent and quality of the candle and jar are absolutely amazing! As an avid candle buyer (trust me, it's an obsession) Hanson Candle Co. is by far the best! I'm never buying my candles anywhere else again and I've started telling everyone about it. You guys are amazing! Thank you.

Brian
On a mission to save relationships
family owned & made
I'm Shakira, owner of Hanson Candle Co with my husband Rick. We are based on the Gold Coast and hand make all our products in house including our refillable soy candles along with other home and body products.
In 2019, Hanson Candle Co was born out of the desire to create soy candles that were refillable and eco-conscious. Since then we have expanded into so much more including other home fragrance and body products, in particular our Sensual Massage Oil Candles.
We are on a mission to help save relationships and regain intimacy with a deeper connection for couples. Whether you're in a long relationship, feel stuck and lacking spark or you're ready to conquer post-childbirth self consciousness. Our massage candles are the tool to getting that fire back and gaining a whole new love you forgot you had for each other.
We believe in prioritising self care and making the time to fill your cup so you can then give back to your family, marriage and everything else in between.
Love, The Hanson's xxx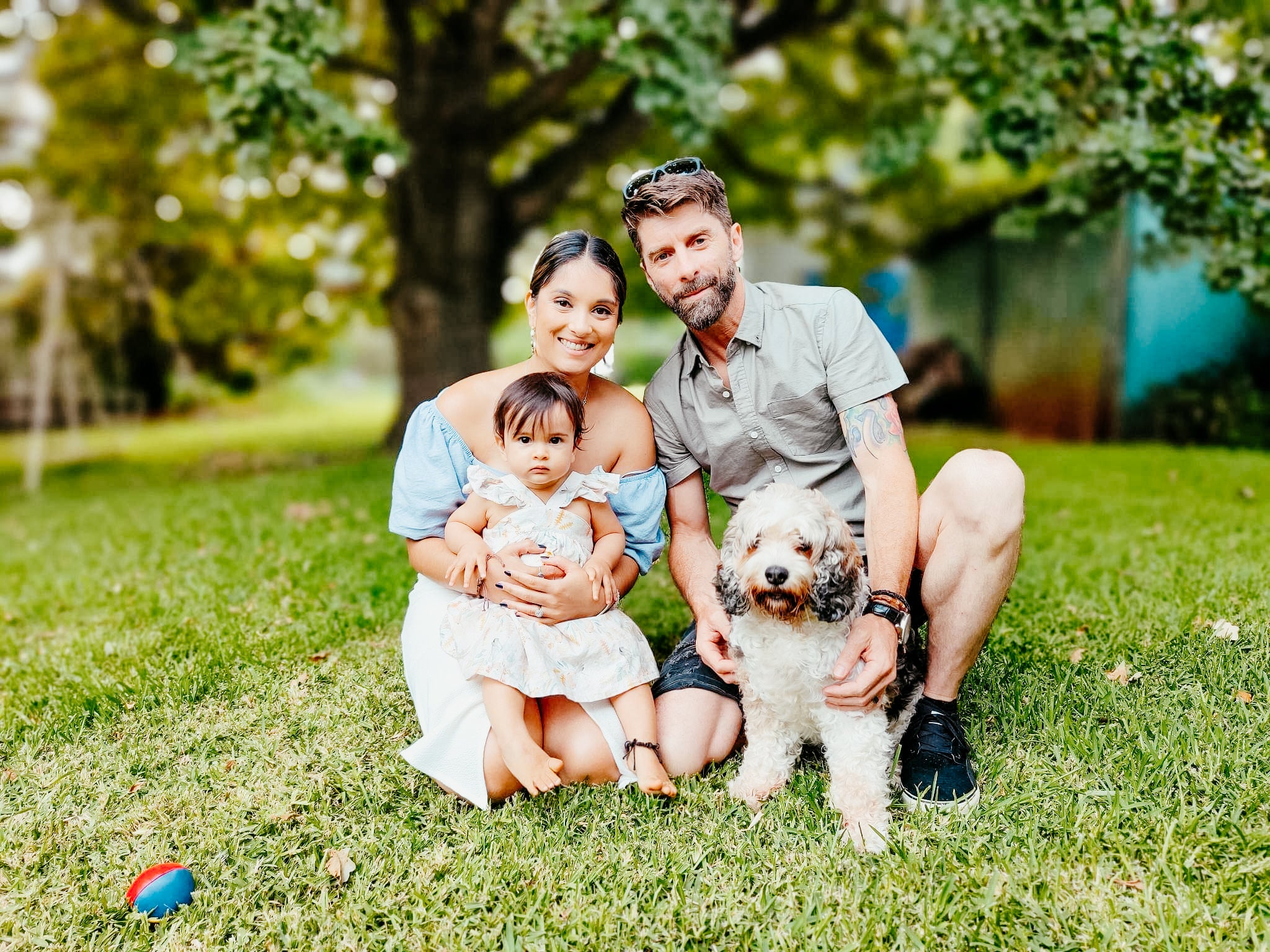 gift sets & bundles for the savvy shopper
View all
3 Steps to re-filling your candle jar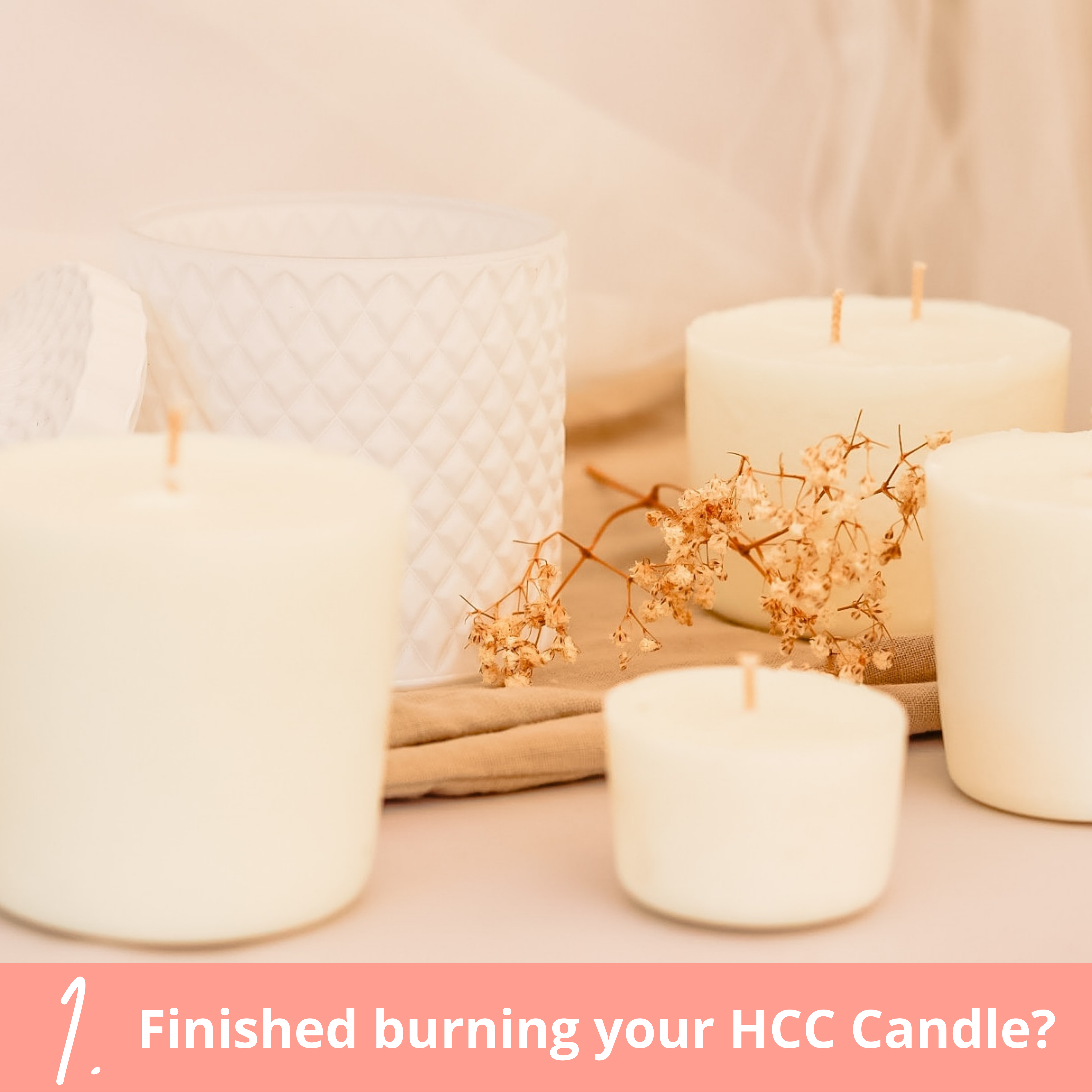 Don't waste the jar - order your matching candle jar refill. Re-filling your candle, saves jars, is eco-friendly and your wallet will thank you for it.
Shop re-fills
While you wait for your Hanson Candle Co soy wax candle refill to arrive, you can clean your jar. The easiest method is to put boiling water in the jar, wait until it cools and the wax sets to the top. Remove the hardened wax from the top and hand clean the container with hot soapy water.
How to clean your candle jar
Pop your clean, fresh and DRY jar into the oven for 5min until it's warm to the touch. This is so the re-fill slides in easy and seals to the jar properly. Pop that baby in and you have your new Hanson Candle to burn all over again!
How to insert your refill
NEW SPRING FRAGRANCES ARRIVAL
CUCUMBER GINGER & MINT
Picture this: a delightful garden escape with our Cucumber Ginger & Mint candle. As you light it, close your eyes and imagine a light, fresh breeze carrying the cool mint and crisp cucumber scents, making you feel refreshed and alive. In this peaceful garden scene, you'll notice the sweet jasmine and spicy ginger root scents, and a touch of soothing sea salt and cyclamen to create a sense of calm and seaside bliss. Let this candle take you to a relaxed and revitalizing place, where you can unwind and recharge.
Shop candles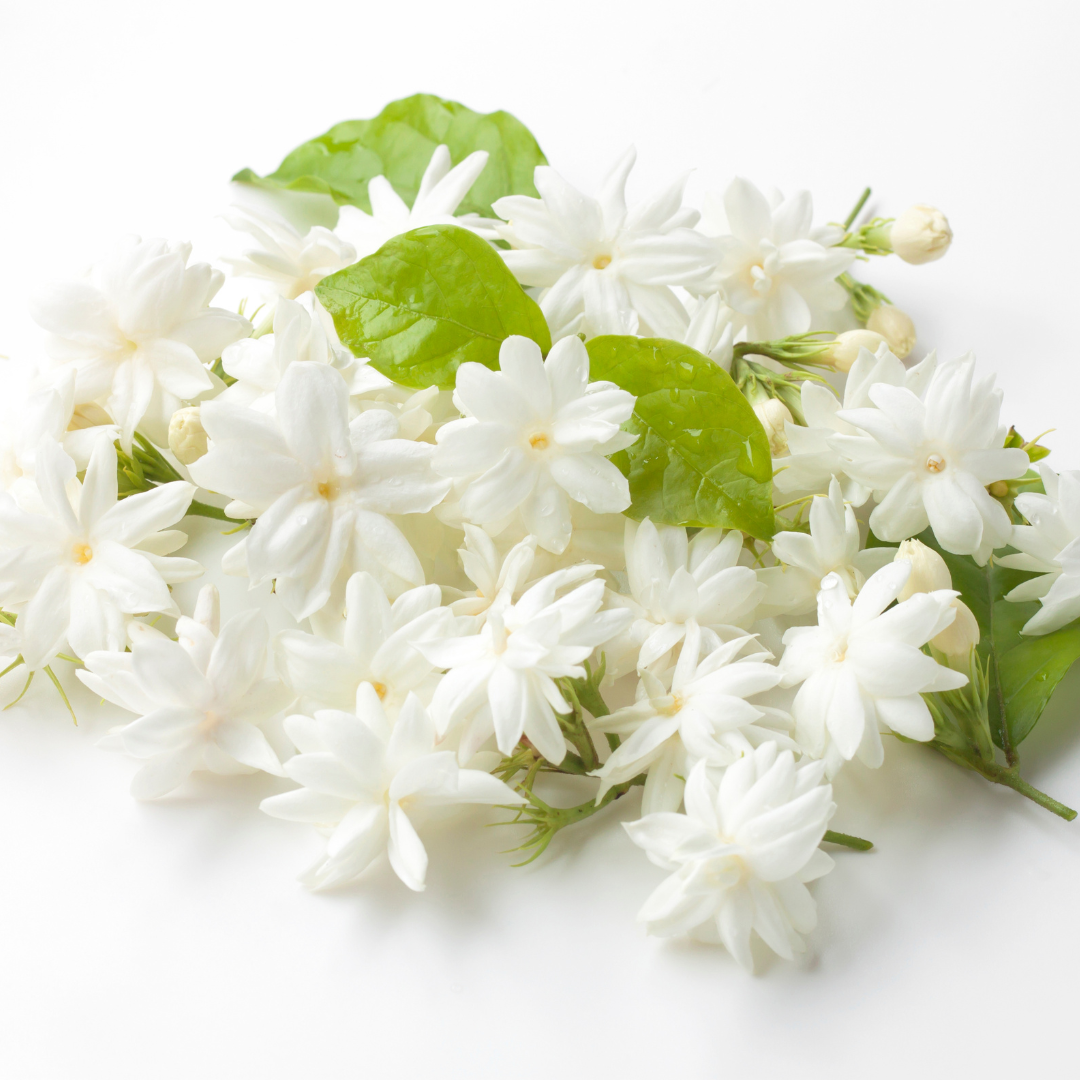 JASMINE
Imagine a warm, starry night on a cozy balcony with our Jasmine Dream candle. As you light it, close your eyes and let the soft scents of mandarin and lemon gently fill the air, like a sweet summer breeze. In the midst of this fragrant night, the soothing notes of jasmine and freesia create a tranquil atmosphere, while a hint of cinnamon and amber adds a touch of comforting warmth. Let this candle whisk you away to a peaceful evening, where relaxation and dreams come together.
SHOP DIFFUSERS
Coconut vanilla
Imagine a tropical paradise right in your home with our Coconut Vanilla Bliss candle. As you light it, close your eyes and be transported to a sun-soaked beach, where the sweet scents of fresh mango and pineapple dance through the air like a joyful breeze. Amidst the beachy vibes, the creamy notes of coconut and buttermilk cocoon you in a cozy embrace, while a hint of vanilla and shredded coconut adds a touch of pure indulgence. Let this candle whisk you away to a laid-back, beachfront getaway, where relaxation and pure bliss await.
shop soy candle refills
Let customers speak for us